I'm so excited to show you what is on my nails today. It is a neon glitter party!
I managed to buy this early bottle of Hell on Heels from Lac Attack and I have nothing but a big praise for it. This bottle contains: yellow, blue, pink, purple, and orange matte glitters.
I must admit that it took me a couple days/tries to find a base that I liked. I tried an orange base, a light orange base, and a light blue base (Sally Hansen Smooth and Perfect in Air
)
. I ended up chosing Air because it allowed all the little neon glitters to shine on their own. I followed with one coat of Hell on Heels and one coat of Seche Vite. At the end I opted for adding one final Matte Topcoat (I got it at Hot Topic for $2). Voila! I haven't been able to stop staring at my nails.
This nail polish is a little bit camera shy. It was hard to photograph it but I tried my best.
Lac Attack is currently waiting for some base to launch her new collection. Based on this nail polish, rest assured that her new collection is going to be amazing. You can find Lac Attack in
Twitter
,
Facebook
, and on her
Etsy Store.
Pictures in artificial light
Pictures in a cloudy day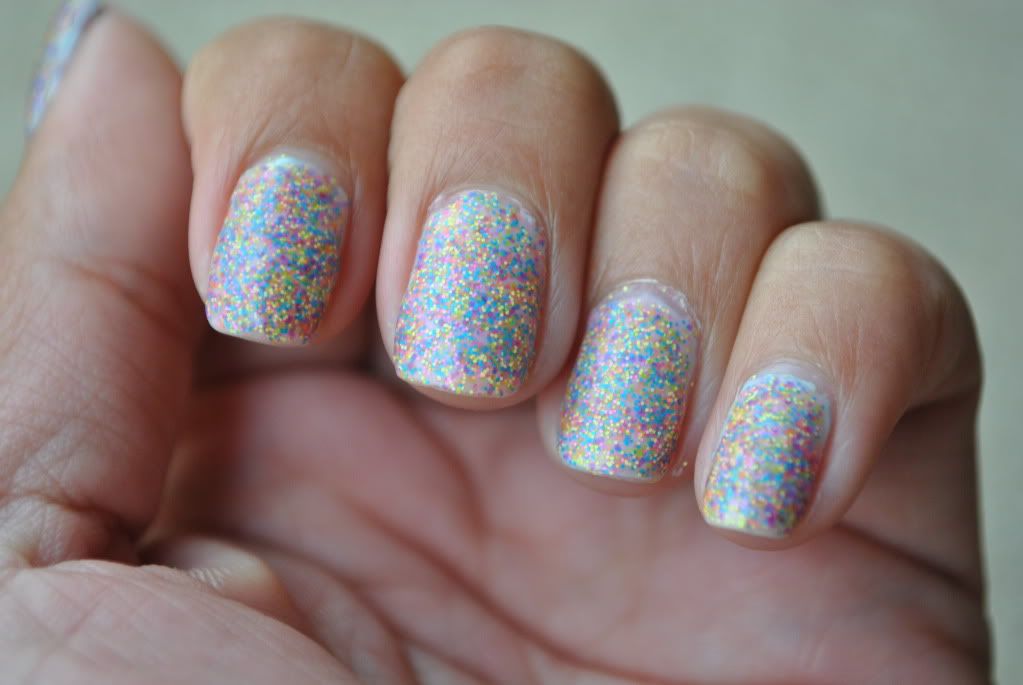 One ray of sun decided to show up for the last picture:
Finally, one macro shot taken with my phone: