Today I want to show you one of the bottles I ordered recently.
Elevation Polish just opened their Etsy store last Thursday, I place my order right then and I got my lovely package on Monday.
Lulu is the creative master mind behind Elevation Polish and you can see her blog here: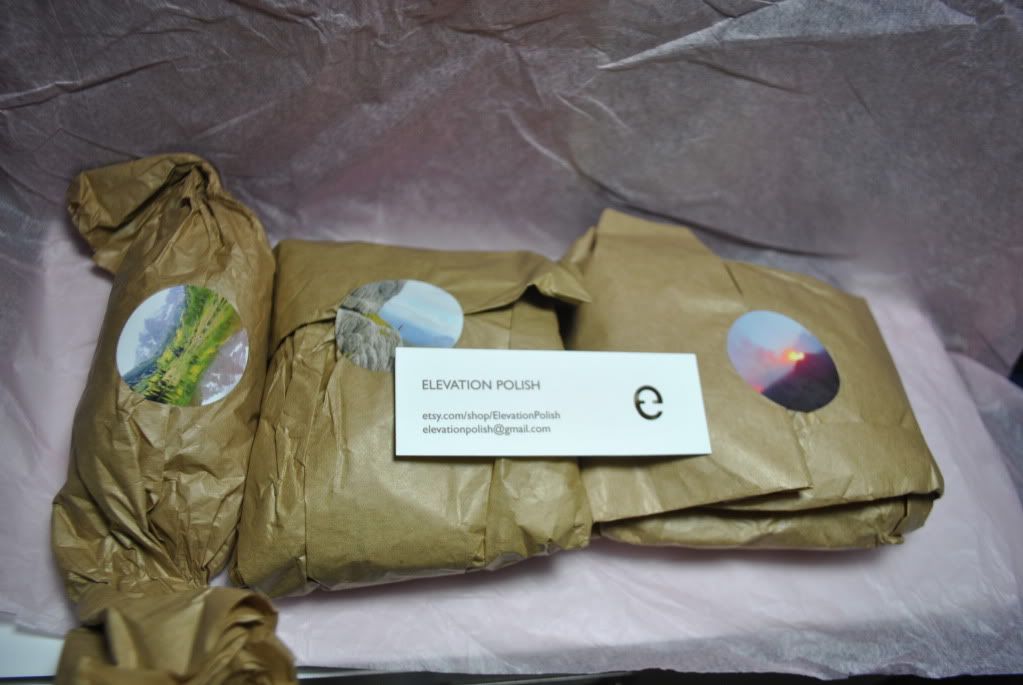 Today I want to show you: Owen, the description says that it is an iridescent
shimmering blue that shift to green then shifts to blue with green shimmer. I can summarize the description in one word -> awesomeness. I have been playing with my fingers all day because everytime you switch positions you can see how the color changes. It also looks lovely under the sunlight. Below you can see pictures on different kinds of lighting.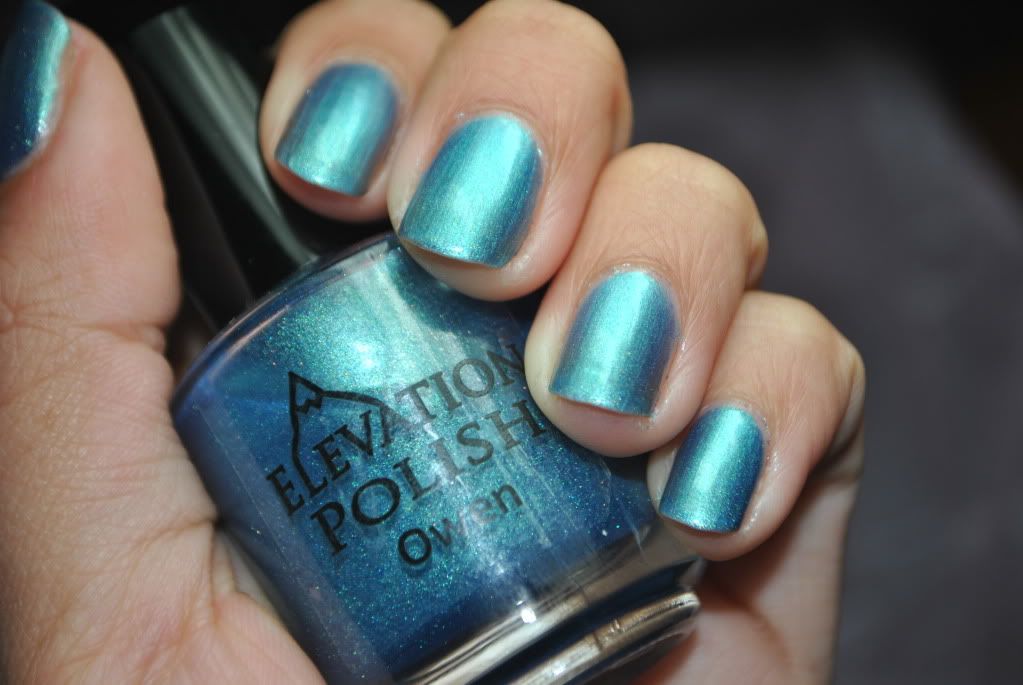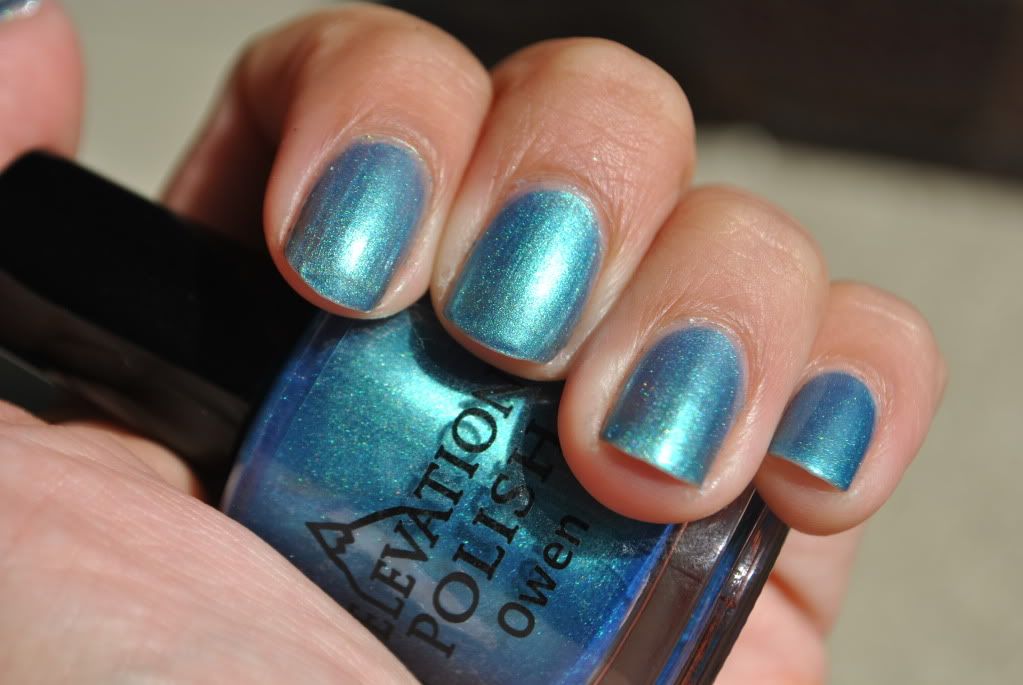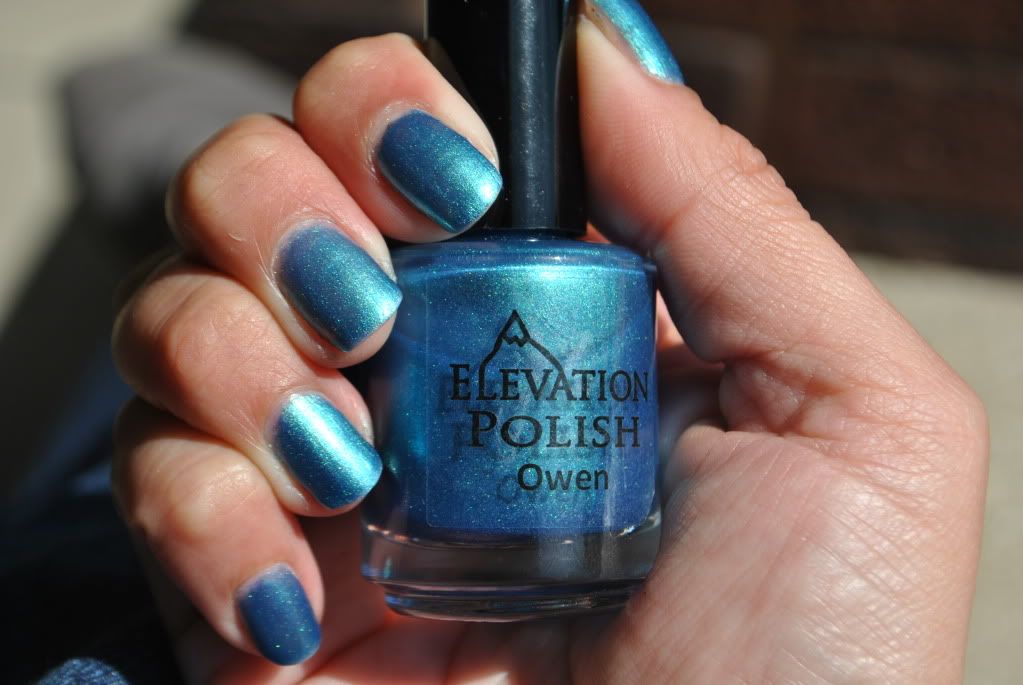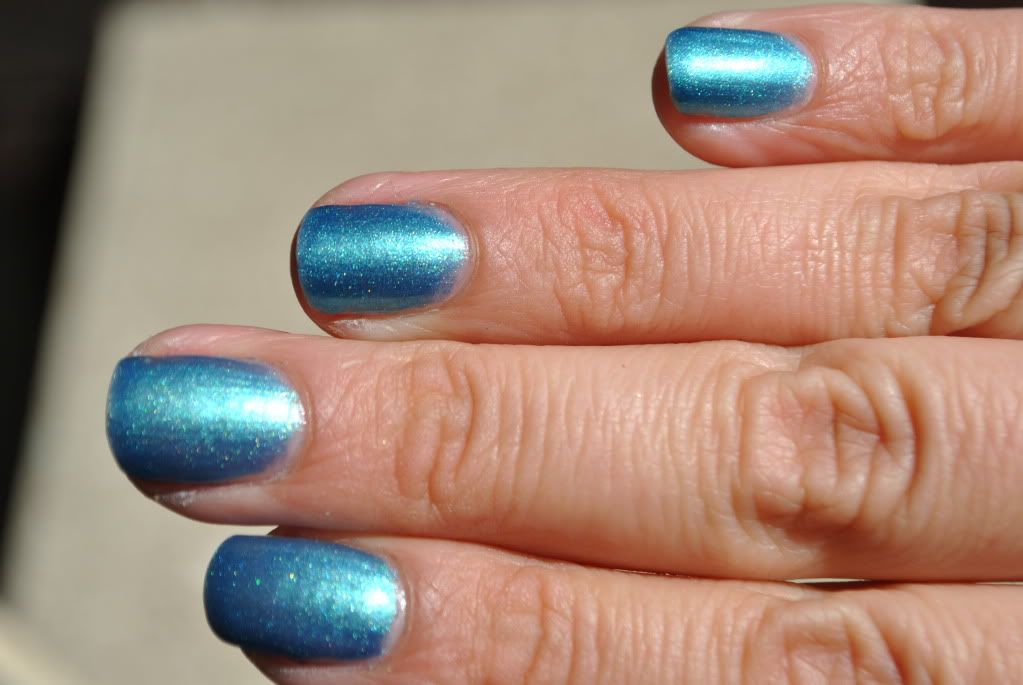 I also swatched it quickly on a wheel to see how it would look with undies. The left swatch is a coat of Owen over a coat of Essie's Bobbing for Baubles and the right swatch is a coat of Owen over WnW Black Creme.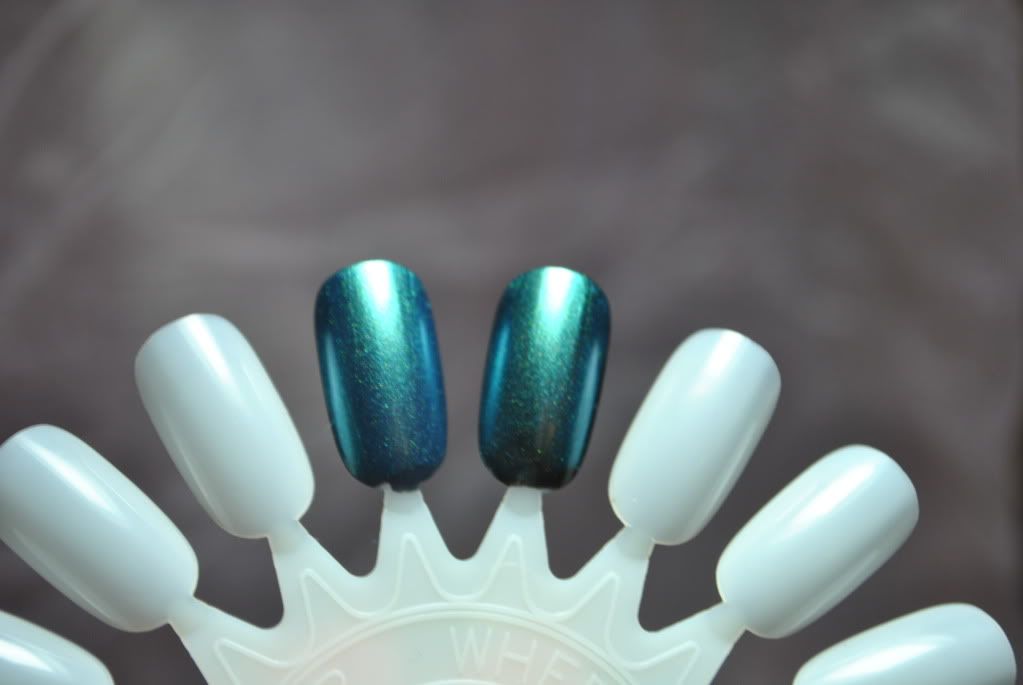 Lulu will reopen her etsy shop on April 7th. Hopefully I will be able to show you a couple more colors of the wonderful collection before then. But I highly encourage you to stalk the shop on that day.