Today I bring you this lovely polish from Hungry Asian.
It is called Sneezy Breezy and it consists of little black and blue matte glitter.
I applied two coats of it + gelous + seche vite. It is still a little bit rough in texture but it acquire some shine.
Application was tricky but it was all worth it, I love how it looks.
Next time I think I will try to use a similar base color.
Please bear with me while I figure out how to improve the pictures and while I try to remember to moisturize my cuticles more often because the camera is not forgiving any of my mistakes.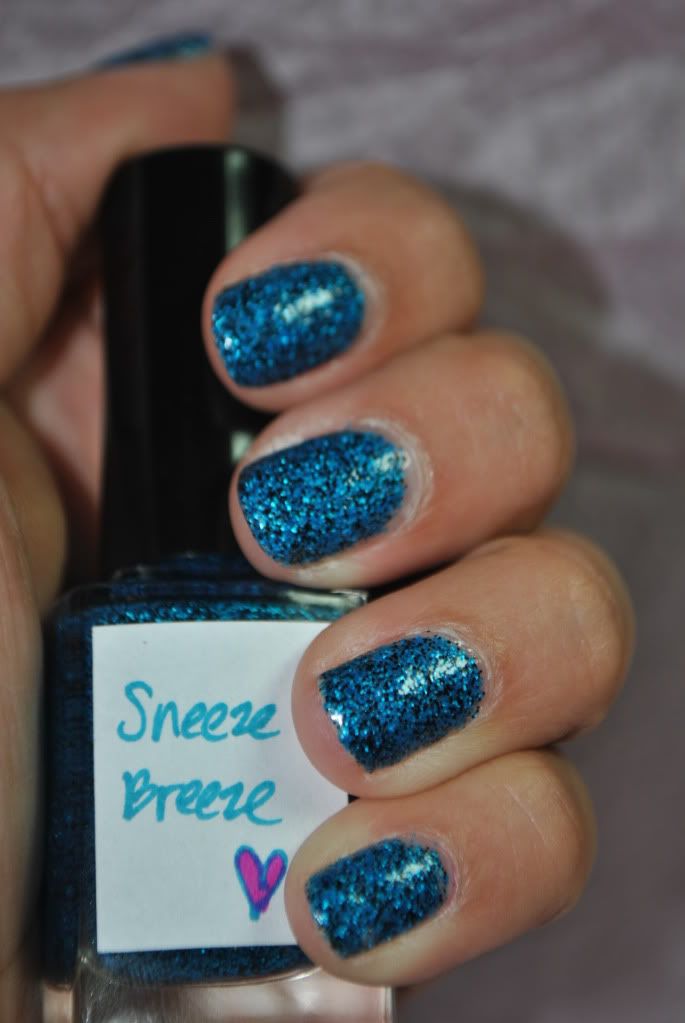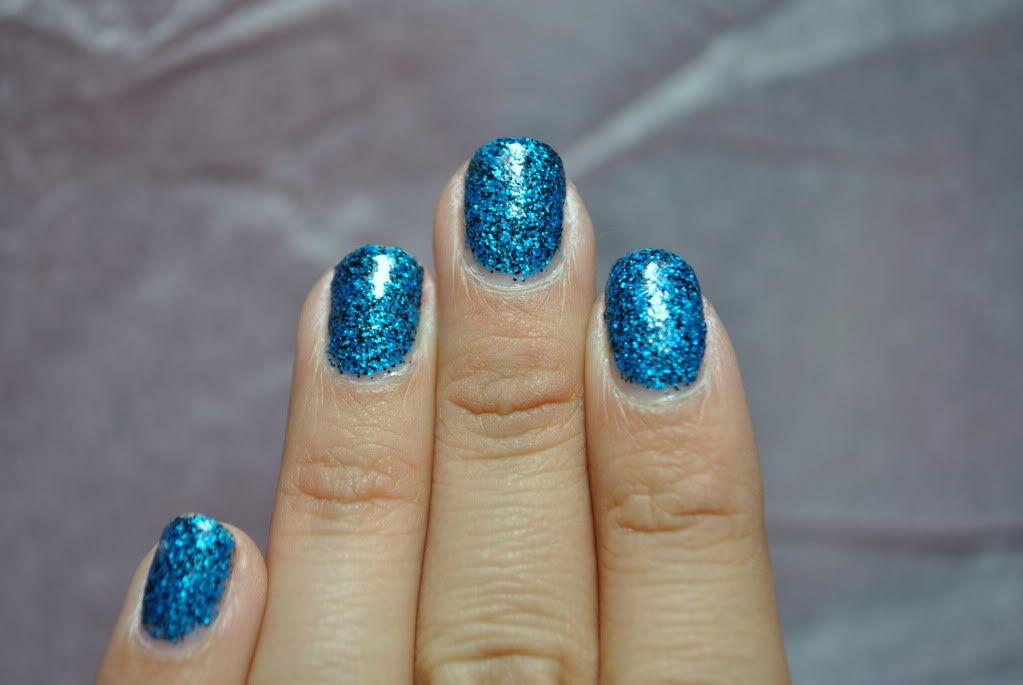 This nail polish can be bought here: