Today I'm wearing Glitter Gal Light as Feather.
When I originally bought it I thought it was going to be a milky white holographic color. But after 3 coats I think it looks more gray on me. It is still gorgeous though.
Without further ado, here it is:
First, under artificial light.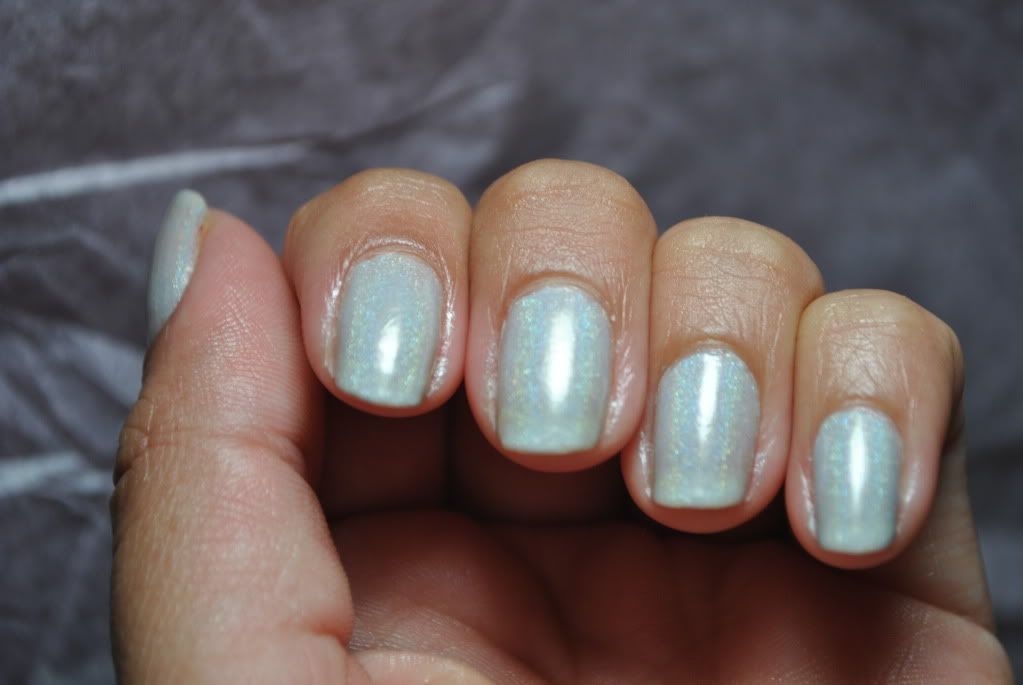 Now under the sun. It is more sparkly in person.