Today I want to show you another awesome blue nail polish (that's three in a row).
This one is from
Nail-venturous and it is called
Burst of blue.
Nail-venturous is run by the sweet Amy who is trying hard to meet the demand for her awesome nail polishes (which you can also buy at Ninja Polish). I was able to get this bottle on the opening day of her Etsy Store, in which she sold 149 polishes in less than 5 minutes. I would really want to congratulate Amy because I think she is doing a great job. I know some people are frustrated because of the way Etsy deals with orders in the carts, but none of this is Amy's fault, unless you want to blame her for creating these pretty nail polishes.
Application was a little bit tricky, at least for me. I applied on top of the blue Elevation Polish that I was wearing previously and I like the result after one coat. I applied another coat of gelous and then one of seche vite. I really like the little holographic bar glitters because I think they add another dimension to it. Below you can see pictures in artificial light and under the sun.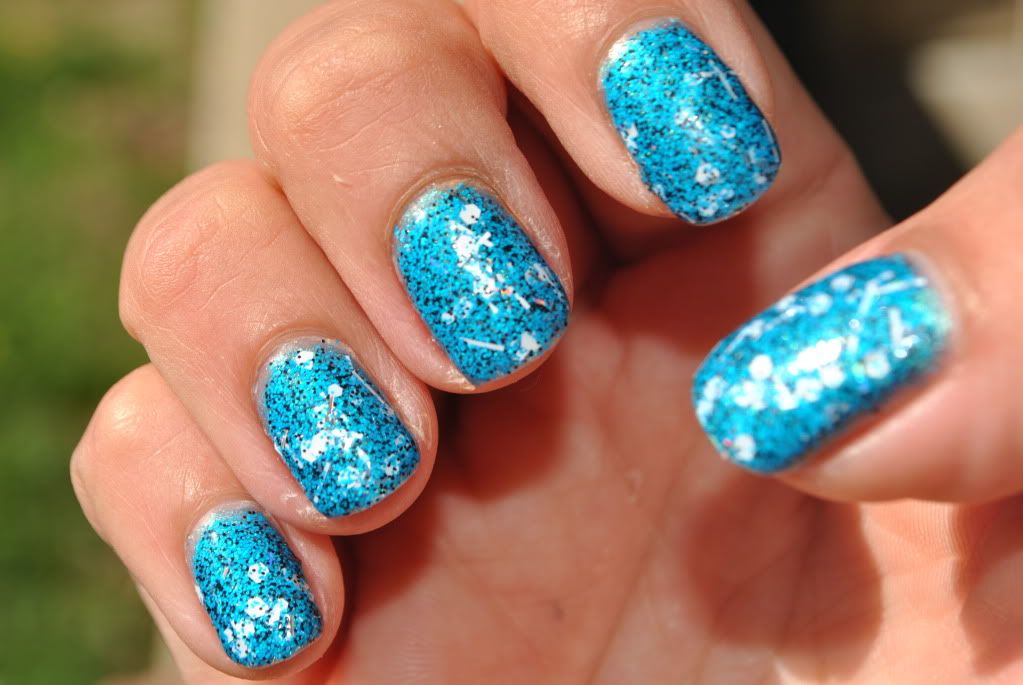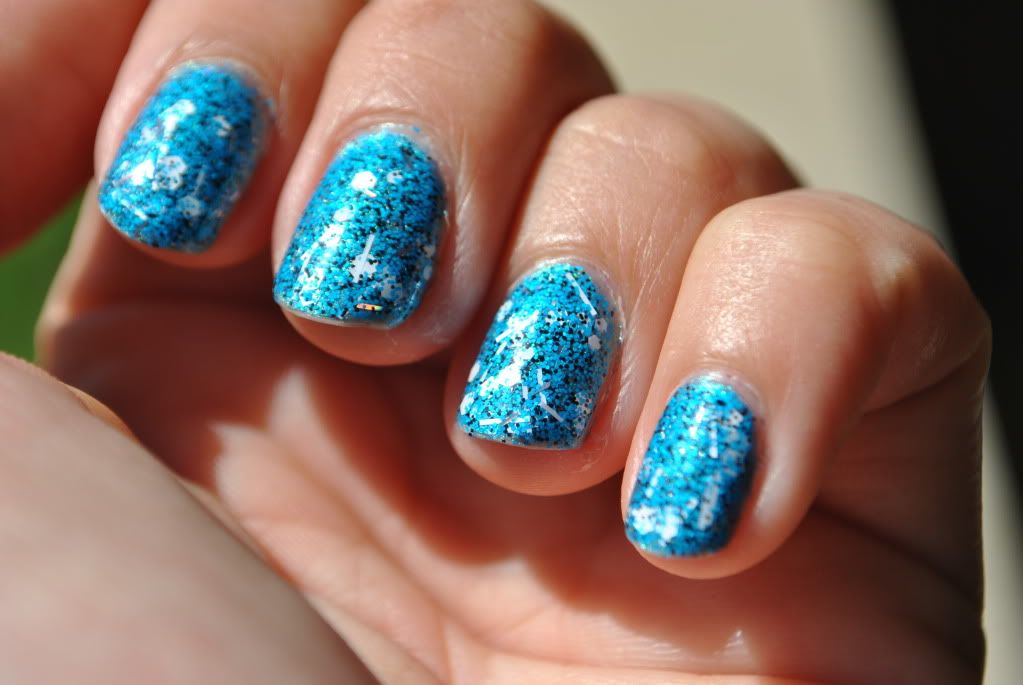 And finally, a macro shot: